VIGOUR at 22nd International Conference on Integrated Care
Almost 1000 delegates from all over the world had come together to take stock of latest developments in the field of integrated care and exchange their views on the challenges ahead. The VIGOUR consortium used this opportunity to present its own results to a worldwide audience and to discuss the experiences made in the project with representatives from policy, research and practice.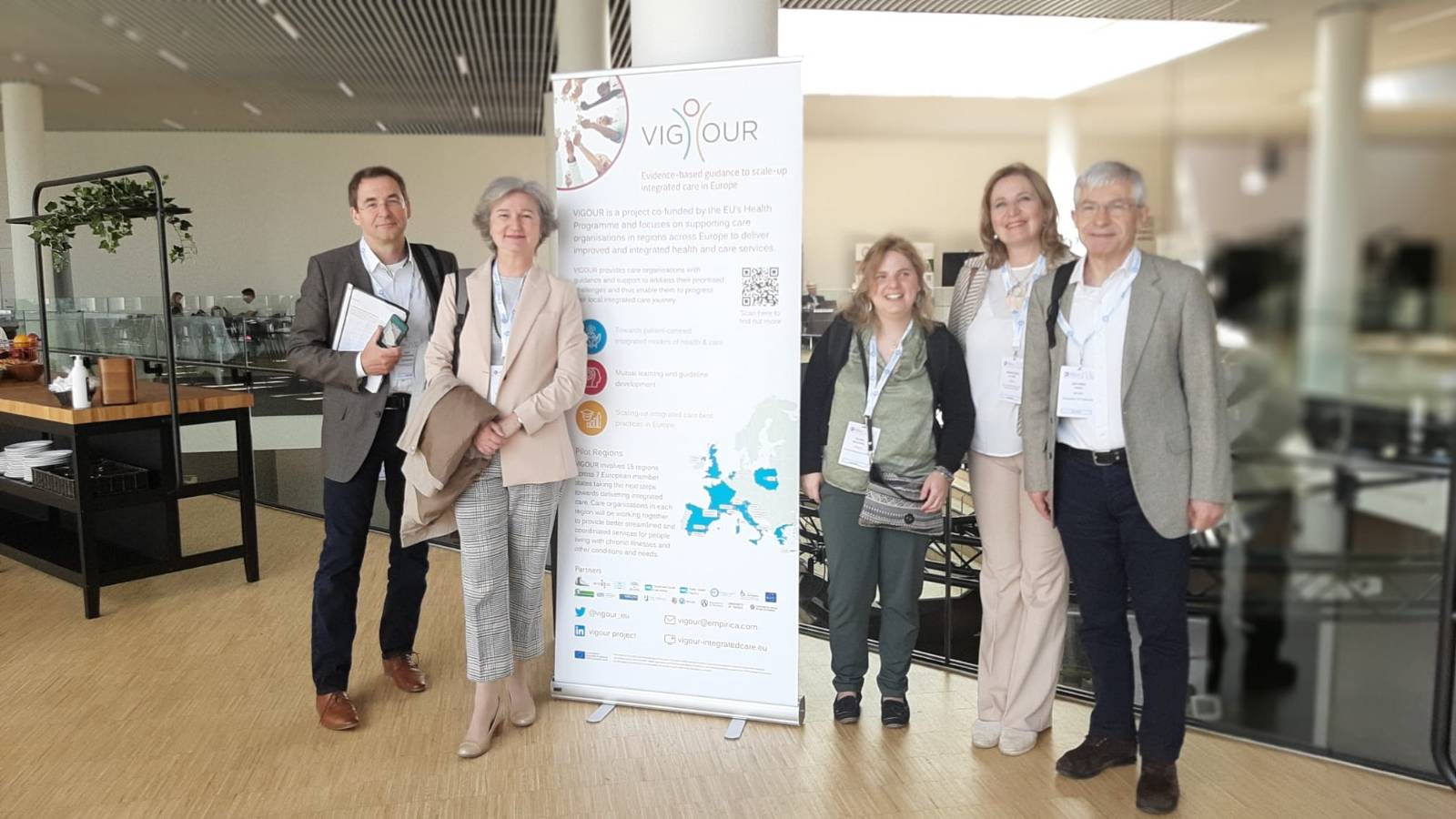 In an interactive workshop entitled "The European VIGOUR project - Lessons learned on our way towards better integrated care", four of the 15 VIGOUR regions presented the steps they have taken in developing and piloting their specific care integration approaches and what practical experiences they have had. The discussion among the workshop participants generally confirmed that integrated care should be seen as a "nested" concept rather than a predefined organisational model. Putting better joined-up care delivery processes into practice typically requires multiple innovations to be achieved simultaneously, for example, when it comes to changing established working models, digital infrastructures, and other things. The practical implementation of integrated care models will thus always remain context-dependent and take different forms.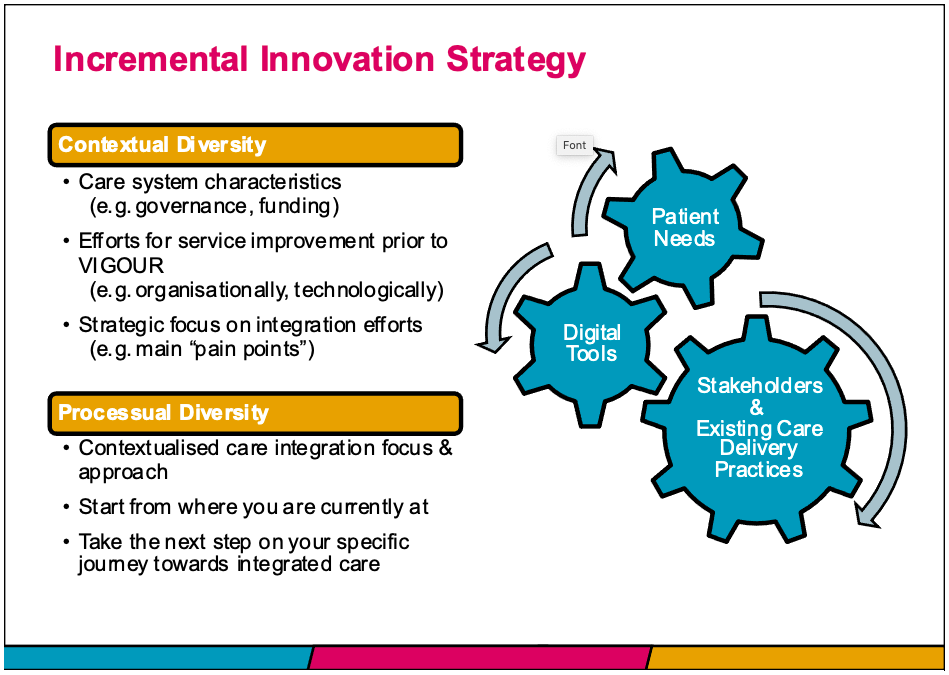 The methodology and achievements of VIGOUR were also presented in a joint workshop together with the approaches adopted by two other projects which are co-funding under the EU's Health Program and which address challenges typically associated with the wider upscaling of integrated care models. JADECARE reinforces the capacity of health authorities to successfully address important aspects of health system transformation, in particular the transition to digitally enabled, integrated, person-centered care in the EU. SCIROCCO developed a validated and tested self-assessment tool to facilitate the successful scaling up and transfer of good practices in integrated care across European regions. Overall, it has become clear that in the transformation of existing health services towards integrated care models, different strategic priorities can be set by the stakeholders involved. Here again, the strong contextual dependency becomes apparent when it comes to putting integrated health care models into practice.