"Integrated care – from theory to practice" – An Introduction of the VIGOUR project
The 3rd annual congress of the Styrian Aging Medicine Network took place from November 11th to November 12th 2021 in Graz and online. Over 190 participants watched the event online and 70 guests were welcomed on site.
During the "research & innovation" section of the event, Professor Regina Roller-Wirnsberger, MD gave insight into the VIGOUR project in general and the Styrian pilot integration model in particular.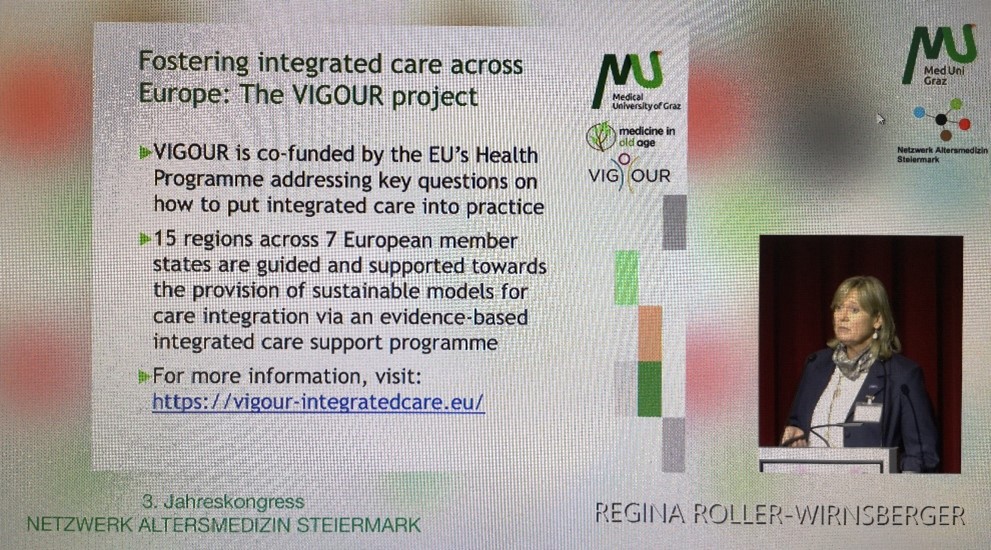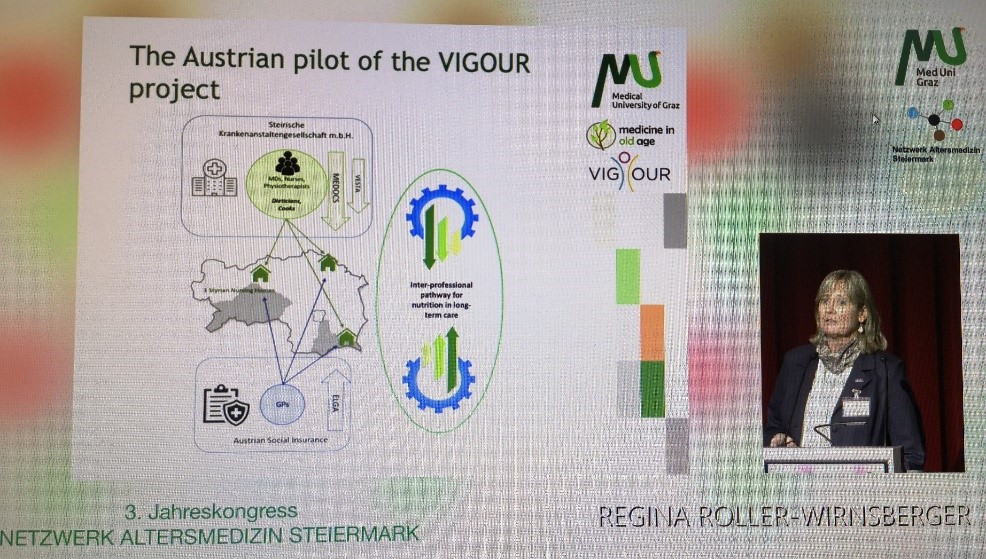 The presented process-based guidance and support approach of the VIGOUR project raised high interest among the audience and the talk was followed by exciting discussions focusing on the complexity of regional implementation of integrated care schemes as well as the importance of patient- and target group inclusion, respectively.
In general, the Styrian Aging Medicine Network targets the vision to enable healthy and active aging until old age and places the elderly into the middle of the cross-generational community; consolidating its activities in the domains "research & innovation", "knowledge & society" as well as "quality & safety" as major subject areas. The annual congress is an integral part of the network's agenda to facilitate cooperation, synergy formation and further development of innovation in health and social care on regional level.
For further information, please visit the (German) homepage: https://www.netzwerk-steiermark.com/