VIGOUR at 12th EPH Conference 2019
We look forward to sharing our approaches and mechanisms to technical support for contextualised implementation and scale-up of Integrated Care in Europe at the 12th European Public Health Conference on 22nd November 2019 in Marseille, France.
Our presentation will be part of the invitational workshop "Paving the path to the health systems of the future" organised by CHAFEA, EUPHA and DG SANTE and focus on the following main topics:
A contextualised and targeted approach to pilot and scale: In view of diverse framework conditions within which integrated care service delivery will be implemented, the service integration strategy pursued will be flexible in terms of service process and technology deployment. Regions participating in VIGOUR will be supported through a staged process of analysis, advice and capacity building, comprising three distinct methodological steps during the baseline phase:
Ambition Focusing: Regions start with a conceptual focussing of their initial scaling-up ambition.
Self-assessment: Following the ambition focusing, each region works on examining strengths and weaknesses of the envisaged care integration approach by means of a SWOT analysis.
Operational planning: A planning framework will be developed and applied, resulting in a structured initial implementation plan for each region.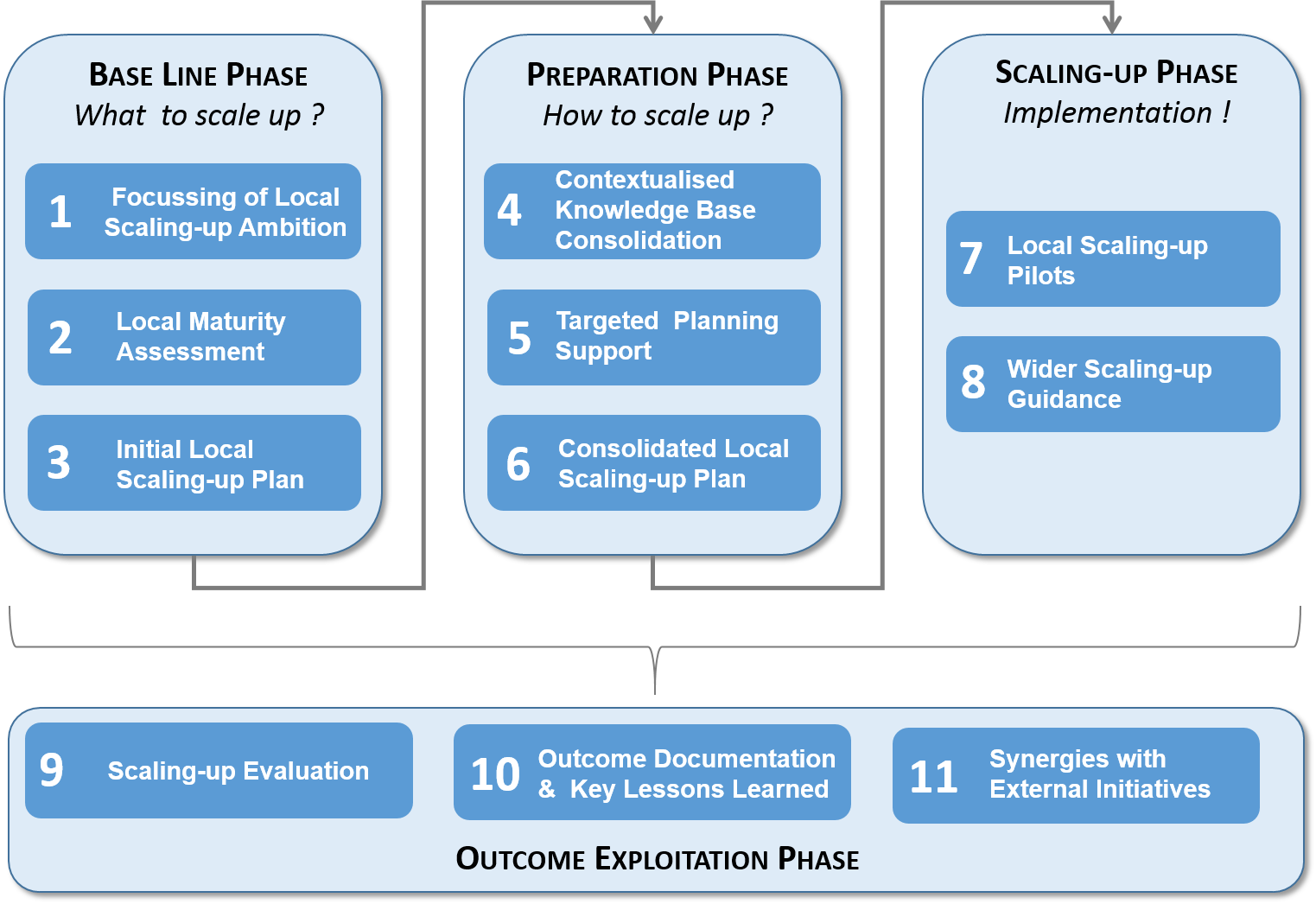 Once completed, regions will enter the preparation phase. Setting out from the initial implementation plan developed in the baseline phase, the preparation phase refines plans as to how each region can best put their particular integration ambitions into practice. These will be guided by targeted support measures relying on a contextualised consolidation of the evidence base currently available from existing sources.
Mutual support amongst participating regions - VIGOUR will support the mutual exchange between integrated care pioneers and followers in two ways:
Mutual exchange between regions participating in the VIGOUR consortium which can be considered as pioneers and followers will be supported by a dedicated twinning scheme. Setting out from earlier achievements, the VIGOUR pioneers will further integrate current care practices being supported by means of a contextualised consolidation of the knowledge base currently available from external sources on the particular integration aspects they want to address next. In addition to this, the VIGOUR followers will benefit from the VIGOUR pioneers in the framework of the VIGOUR twinning scheme.
Mutual exchange between care authorities participating in the VIGOUR consortium and external care authorities and other stakeholders is supported by means of a webinar programme. This will enable VIGOUR care authorities to "broadcast" the lessons they have learned while passing through the phased support mechanism to a wider target audience.
For more information on the EPH conference invitational workshops please visit their website.